Women's Leadership Edge is a membership program to take your organization's commitment to advancing women to the next level. Members receive practical evidence-based tools not only for women, but also for sponsors, mentors, professional development directors, and organizational leaders to enable your organization to effectively retain, support, and advance women from within.
Member Benefits include:
Exclusive webinar trainings
Guaranteed seat at the Hastings Leadership Academy for Women
Discounts on other WorkLife Law events & access to exclusive WLE events like the Cutting Edge Workshop
Logo Recognition
Become a Member
Supporting Membership
The Supporting Membership Benefits include:
Unlimited access to webinar series on work/life balance, diversity, women's advancement, and related topics – 4 annual livestreams plus library of recordings;
Online programming + exclusive resources on WLE Knowledge Center, a one-stop shop for quality research and useful tools, available to anyone in your org;
Free tickets for any scheduled interactive member events, including the Cutting Edge Workshop or equivalent event;
Discounted pricing on other WorkLife Law events, including Hastings Leadership Academy for Women, an executive training program for law firm partners and in-house attorneys;
Networking opportunities with other members and leaders in the areas of women's advancement.
Listing of your organization on WLE website and materials; and
Discounted rates on strategic consulting, customized programming, and additional services. Members interested in additional programs and services can utilize a wide range of customized programming options. WorkLife Law's experts work closely with members to identify issues and develop customized solutions that advance women and meet the organization's goals. We offer a range of customized services, including policy guidance, strategic consulting, training, access to our Workplace Experiences Survey diagnostic tool, evaluation of existing policies and practices, help implementing "bias-interrupter" systems, practical guidance, customized webinars or events for your organization (in addition to those included in your standard membership benefits), and other assistance. Members can access these valuable services at a reduced member rate. Contact Jamie Dolkas at

[email protected]

for details.
Pricing:
$5,000 for Annual Supporting Membership ($2,500 for organizations with 50 or fewer professionals).
Sponsor Membership
Sponsoring Members will receive all Supporting Membership Benefits plus:
Custom training or keynote for your organization led by Professor Joan Williams, Professor Jamie Dolkas, or Rachel Korn, Ph.D. These events are exclusive only to Women's Leadership Edge Sponsoring Members, and we will not be giving talks for firms or companies outside of the program. While available, up to 10 events per year; members cover travel costs.
A guaranteed seat at the annually sold-out Hastings Leadership Academy for Women (limited to 25 participants), with a discount on the first seat and a 50% discount on additional seats (up to three participants total).
Top listing of your firm or company with a link to your website displayed on WorkLife Law's Women's Leadership Edge web page and program materials.
Pricing:
$15,000 for Annual Sponsoring Membership.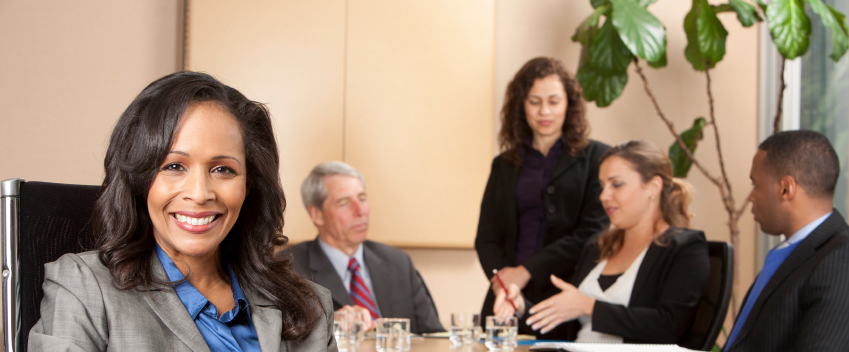 Webinar Topics
Women's Leadership Edge members receive organization-wide access to a series of webinars and accompanying written materials. Webinars are given live once per quarter and are available online through a password-protected member portal. Anyone in your organization can participate in the live webinars, watch previous webinars saved on the WLE member portal, and access a wide array of member resources on the member website.
Webinars will cover a wide range of timely, pertinent topics such as:
Achieve Your Rainmaking Goals
Too often advice on rainmaking is anecdotal. This teleconference, suitable for men as well as women, will translate the extensive social science on networks into incremental, concrete steps to help women achieve rainmaking goals and build value in business networks.
Being a Team Player While Actively Pursuing Your Career Goals
Women and diverse professionals often face internal and/or external pressures to play office roles that give them less visibility and prominence. This webinar provides concrete strategies to enable professionals to position themselves in the spotlight while still being seen as good team players.
Managing Mothers—and Fathers
Managers' good intentions can get in the way of mothers' careers. This webinar provides guidance for supervisors: what conversations to have and how to have them, how to be supportive without making undue assumptions, and how to separate one's own experience of parenthood from one's role as a manager. The conversation will have a special focus on how to manage younger fathers, who may have expectations of parenthood quite different from those of older men.
Successful Self-Promotion Strategies for Women and Diverse Professionals
Professionals need to be able to project confidence and self-promote in order to succeed. But women and people of color often find that traditional self-promotion strategies don't work well for them. This webinar explains why and presents practical tips for promoting yourself, your colleagues, and your organization.
How to Have a Baby And Keep Your Job
This webinar provides four key tools women need in order to plan their transition to motherhood: a step-by-step plan for their transition out of work and back into it, information on shifts in family dynamics triggered by childbirth, a template for building a family consensus around family and career goals, and guidance on how to gain flexibility in your schedule.
Tools for a Successful Women's Initiative
Too often, women's initiatives are long on good intentions but short on deliverables. This webinar will discuss how to develop effective metrics to measure success in women's advancement and will identify specific topics and materials for programming to allow women to develop the leadership skills they need to survive and thrive.
Cutting Edge Conference
The Cutting Edge Conference convenes professionals from diverse fields - law, business, tech and others - to engage in a creative dialogue around a shared commitment to gender equity and diversity.
Program Testimonials
It was a life-changing experience for me!
I have provided more informal mentoring to women since attending HLAW. Also, I have more actively supported and promoted my female colleagues, in part because my experience at HLAW underscored that women partners should do what we can to promote and celebrate each other.
HLAW made me very conscious about how I had to be in the driver's seat about my career path and also want it means to be a true leader.
It was just an amazing, enlightening experience. I have never had such a useful forum for advancing my effectiveness, and understanding the barriers, my own and those imposed by others, to my ability to do good things for my firm and my clients, and consequently myself.